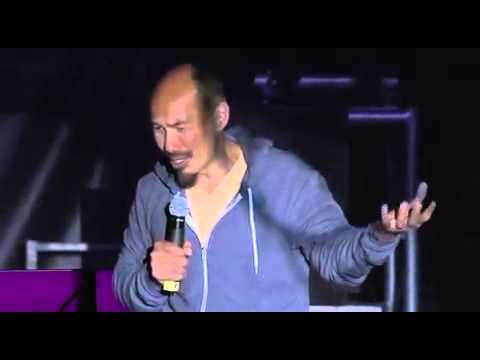 4 tags
"Ours is just too precious to rush."
3 tags
"For the poor souls in purgatory."
I shall always think of this when I walk my painful foot. :)
4 tags
Bruised, broken, bandaged. Literally.
That is me at the center with a red hanky tied on my foot, with THE WINNER TEAM at our community's team building last Nov. 30 at Kampo Trexo, Cavite. I was crazily excited! My first LEGIT camp ever. I was much ready to go physical that two-day overnight camp. Unluckily, my left ankle was sprained- bruised, broken, bandaged. :( When every thing had sunk in my heart, I felt fear and...
3 tags
"Fall in love with Him after a breakup and you'll realize that you never have to..."
4 tags
"Even if we lose everything, we will still have Him. God will still be our BEST..."
3 tags
Saved Festival 2012
I always believed that the best way to praise God is through music. Aside from me being a frustrated singer, I love how worship songs gives magic to my topsy-turvy day.  Last Oct. 26, I am blessed to witness this year's Saved Festival at the MOA Arena. Without expectations, I went there and decided I'll make out the most out of that night. My FIRST WORSHIP CONCERT EVER. ☺ Abandon,...
4 tags
"Pain is a reminder that earth is NOT our home."
Unka Glen: Embrace a perfect love →
unkaglen: People are afraid of love. Romantic love, or even God's love seems overwhelming at times. We're afraid of never finding love, we're afraid of losing love when we do find it, and we're afraid of how that love will change us, as it continues to hang around. How ironic that 1 John 4:18 says, "There…
4 tags
Bliss ☺
I never felt like this way before. This is ultimate. ♥ Thank You Daddy! :)
Unka Glen: You don't need to guard your heart from... →
unkaglen: myreasontosing asked: This summer I met a wonderful man. He recently asked me, "Do you struggle with boys?" and of course I talked about how badly I want a boyfriend/fiancé/husband, how my greatest fear is not getting married, and how I've only had one boyfriend. He said he wanted…
4 tags
Affirmed and Loved ♥
Thank You Lord for giving me great people! :) Indeed when you lose someone,it returns a hundred fold. :) 
Simply Heavenly Food: Top 10 Excuses You Make to... →
simplyheavenlyfood: Top 10 Excuses You Make to Stay in a Bad Relationship By Dani Miser Author of Single Woman Seeking Perfect Man Author Dani Miser shares 10 common excuses used to justify staying in a bad relationship and why none of them are good reasons. Excuse #1: I'd rather settle for him than be…
3 tags
Grateful
God has blessed me with trials to overcome after a great service for Him. Seems unfair right? But I have a just and fair God. And I have my full trust in Him. That my victory is about to come. I am just so grateful to Him for blessing me tremendously with greater things to mind. This week I was blessed to spend more time with the family, get enough sleep, pray often and work harder. God has...
1 tag
"TAKE CONTROL OF ME, LORD!"
4 tags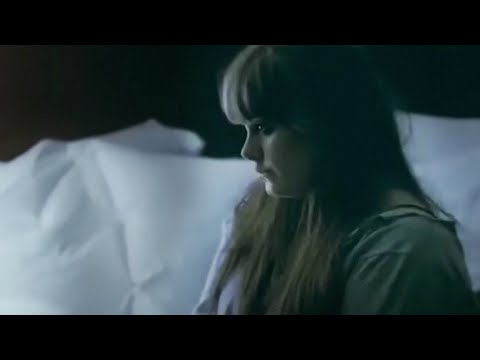 Unka Glen: Dating: dependent or independent? →
unkaglen: changedbecauseimsaved asked: Hey Unka Glen. As a young Christian woman, how do I shake the feeling of needing to be in love to be successful? I always feel the need to have a boyfriend to complete my christian "fairy tale". You know the one where you are married by 21, have two kids, go…
6 tags
Devoted
Then I heard the voice of the Lord saying, "Whom shall I send? And who will go for us?" And I said, "Here am I. Send me!" -Isaiah 6:8 I remember when I first met the Lord. It was in a mother's day church service that I decided to know Him more, to study the bible. 2007. But I drifted away. I fell into sin, left church and chose the world over Him. October...
keepcalmandreadthebible asked: Thanks for following darl:) I like your blog a lot too!X
4 tags
3 tags
Finding The Love Of Your Life by Rick Warren →
wthrbug: If you are not married. You should definitely watch this!! 
2 tags
Multiply
Made me sad though. Those memories with that person. *Sigh* But there's no point in looking back. This is the point of no return.
Salt and Light Magazine: In The Meantime: Coping... →
saltandlightmag: 6 years—well, almost—of love and friendship, of promises and dreams to fulfill, of a 'better' future. Forever. Yes, I almost thought we were meant to be. I have imagined myself being a wife to him and a mother to our future children. That was until God detoured us both—our relationship had…
2 tags
4 tags
You
Yes, YOU! You have shown me what it is to be respected. You have shown me that it takes a lot to be man.  You made me realize that I am worthy of respect. That I am worthy of your love. That I am a woman. Needed of protection and care. You are right. Let's take things slow. I'm not in a rush either. You know how much I appreciate you now. Yes, I care for you in a way I don't...
Disconnecting to Reconnect in the Age of Social...
saltandlightmag: Ever had that dinner where there's this awkward aura because everyone is on their smart phone? Ever had that hang-out where you get the best pictures but lack conversation because everyone was busy with posting the photos immediately on Twitter, FaceBook or Instagram? Ever had that feeling when you keep urging yourself to go from one place to another just to tag it on...
5 tags
Discernment
I love how He moves in my life now. I just love how seeing things in His own desire. And I am tremendously grateful to serve Him in any way I can. BUT.. I need to made a choice. "No one can serve two masters. For you will hate one and love the other; you will be devoted to one and despise the other." - Matthew 6:24a Upon chatting to Kuya Pao early today, I have found myself...